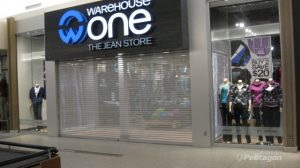 It's a truism that a successful business is one that doesn't allow costs to spiral out of control. It's also true however that many a business finds itself in hot water because of hot air. That is, the baking sunlight that relentlessly streams through the office, store or facility windows all day long driving up air conditioning costs and chewing up profits in the process. The good news is that preventing the sun from burning a hole through your company bank account is easier than you think. All it requires in many cases is the installation of commercial window shades.
Take Control of Energy Costs with Commercial Shades in Durham
Environmental control is a huge expense for businesses both large and small. This is especially true if your business is one with a lot of windows. While all those views may be a nice perk they also allow the sun to ramp up the indoor temperature during the summer and heat to escape during the winter. Take control of your indoor environment by installing commercial shades for Durham businesses from The Shutter Professionals.
Premium Window Shades for Every Business
If you're in search of the highest quality commercial shades in Durham look no further than The Shutter Professionals. We offer a full line of attractive window shades for your business that keep you cooler in the summertime, help you retain that expensive heat in the winter time and make the entire indoor environment more comfortable and productive year round.
Greater Control Over Energy Consumption
With state-of-the-art commercial window shades from The Shutter Professionals you'll enjoy the kind of control over your energy consumption you might have thought impossible. You'll be able to choose different opacities, install shades with UV protection and raise and lower the shades automatically to regulate the amount of light and heat being transferred through your windows.
Commercial Window Shades for Every Decor
We offer a dizzying array of window shade styles, colours, textures and materials so there's always going to be one that matches your company decor to a T. All of our shades can be fully automated for your convenience and we can create custom sized shades of any style and type to fit your one-of-a-kind windows.
Protecting your Office Furniture
When light streams through the office window it doesn't just raise the indoor temperature it also attacks carpeting, chairs, artwork, wallpaper and anything else it comes in contact with. Commercial shades for Durham businesses from The Shutter Professionals can block up to 99% of the UV rays that would otherwise have their way with your office furnishings.
Commercial Window Shades and More
At The Shutter Professionals we provide a full line of beautiful energy efficient commercial window shades, but that's not all. No other company in the GTA has our wealth of commercial experience and no one else provides such high quality products and services as such competitive prices. Call us to find out more about how commercial window shades can help rescue your company's bottom line from a sea of red ink.