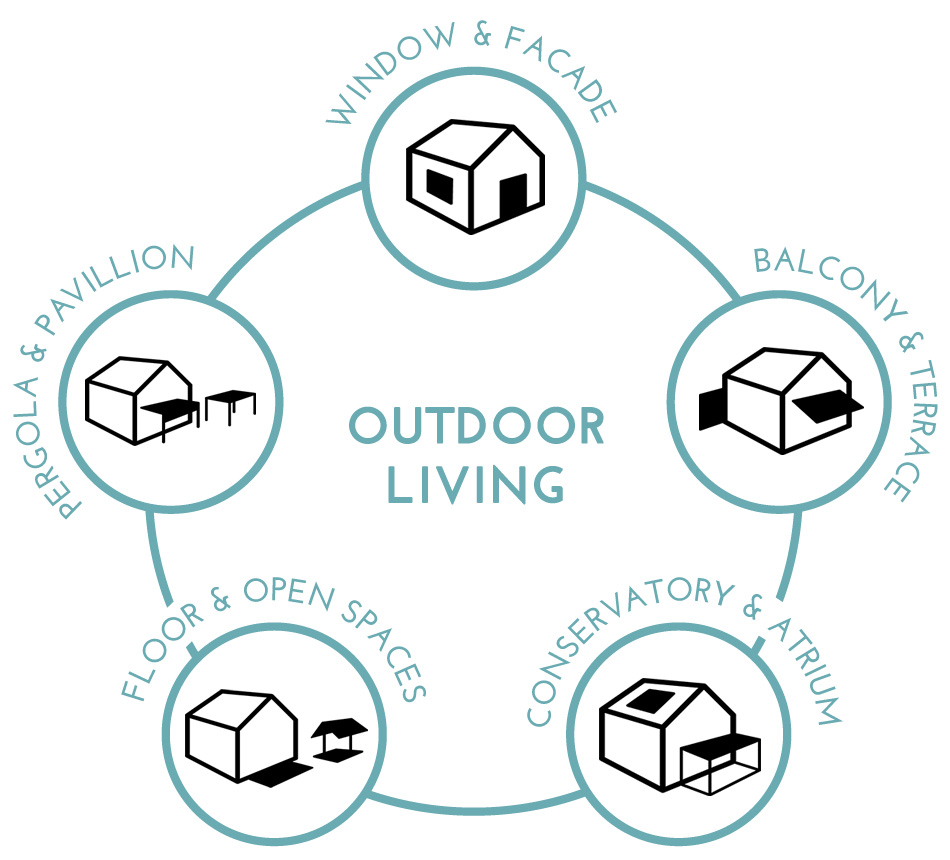 Not only do the Shutter Professionals help you with sun control when you are indoors, but we also offer a wide variety of outdoor shadings to help protect you from harmful UV rays. Our awnings and canopies are custom made and manufactured locally in Toronto backed up with premium swish quality, design, and engineering- protected by our five you manufacture guarantee. We carry a wide variety of options for all your exterior shading needs.
Our exterior shading options can be used for many purposes some of the most common ones include:
Balcony & Terrace
With 5 balcony models to choose from- let the Shutter Professionals enable you to enjoy your balcony making it nice and cozy. Who needs a vacation when you have a private getaway in your very own backyard? With 6 terrace models to choose from, make your terrace a superb, private holiday destination.
Floor & Open Spaces
Free-standing awnings are a great option to provide a cool, shady spot in the middle of your garden.
Window/Façade
Façade awnings provide the perfect protection against heat and prying eyes which is much more environmentally-friendly than any air conditioner.
Conservatory & Atrium
Conservatory shading provide optimal climate and a perfect atmosphere creating a unique living experience.
Pergola & Pavillion
This system makes it possible to have the right weather no matter what the weather is outside.
Design Options
The Shutter Professionals can help you through the design process with over 400 cover designs to choose from, and a huge range of frame colors to allow you to perfectly match facades, windows, and awning covers as well as control options such as automation you can visit our showroom to browse through the catalogues and speak to one of our experts that will help you through the design process.