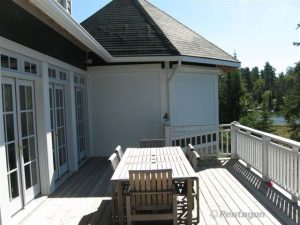 The world we live in is full of marvels earlier generations would scarce believe but it's also less predictable and less secure than ever before. Those who don't acknowledge that fact and take adequate measures to secure their home or business are leaving the light on for trouble. Security Shutters from The Shutter Professionals are the affordable, effective, common sense way to keep your stuff inside where it belongs and potential intruders outside where they belong.
Rugged, Effective Commercial Security Shutters Ajax
Commercial Security Shutters from The Shutter Professionals are the best way to insure the line between yourself, your business and would be intruders does not get crossed. They're attractive as well as highly effective and they'll keep your things secure while looking good in the process. Common applications for our commercial security shutters include:
●        Entrance/Exit booths

●        Storefronts large and small

●        Pharmacy security

●        Cafeterias

●        Storage spaces

●        Kiosks and more…
Keep in mind as well that by installing security shutters from The Shutter Professionals you may also enjoy as substantial reduction in your insurance premiums.
Residential Rolling Security Shutters
Security shutters are not just for businesses anymore. With society becoming more aggressive and dangerous it's in your interest to take common sense steps to protect your family members and valuable possessions and security shutters from The Shutter Professionals can do just that. Our shutters are not just attractive they're also cost effective and will help you achieve your energy reduction goals both long and short term. Homeowners typically deploy security shutters in the following places:
●        Boat houses

●        Patios

●        Outdoor Kitchens

●        Pool houses

●        Cabanas

●        Vacation cottages and more…
Greater Need, Greater Response
The Europeans have understood the immense practical value of security shutters for decades and anyone who travelled there in the 80s or 90s saw them in virtually every city and hamlet on the continent. In recent years they've finally migrated Stateside and at The Shutter Professionals we have some of the most attractive yet effective security shutters in Ajax.
We've already looked at "Where" businesses and homeowners would likely want to deploy security shutters in Ajax, now let's take a look at "Why".
To prevent break-ins, deter theft and reduce insurance premiums.
To protect windows from breaking due to weather or accidents.
To provide greater environmental control whether the space is residential or commercial.
To boost your property's fire protection capabilities.
To enhance the appearance of your home or business.
To save money on energy during peak heating and cooling seasons.
To replace old fashioned security bars.
Safe, Secure and Affordable
Security Shutters in Ajax provide you with the much needed peace of mind you get from knowing your loved ones and valuables are properly protected regardless of who or what comes down the pike. They're not the bulky steel behemoths they were years ago. Today they cut a stylish figure that can ramp up the curb appeal in concert with ramping up security for your home or business. Call The Shutter Professionals to find out more.